Dms - waiting for your smile
SIRES IN WAITING 54BS531 Cozy Nook Carter ALEUTIAN *TM
Reg# 68150045 CE%
aAa: 435 Kappa Cas: BB Beta Casein: A2/A2
S: Voelkers TD Carter *TM
D: Cozy Nook Scipio Aleut 'V 88'
3-09 341d 2x 28,190 1,376 1,127

54BS571 R-Hart Atlantas ALL-IN ETV *TM
Reg# 840003132541841 BH1 Positive CE%
aAa: 423 Kapp Cas: AB Beta Casein: A2/A2
S: Scharz BS Vigor Anibal ET *TM
D: R-Hart Brookings Atlanta '2E 91 E 93 MS'
4-02 305d 3x 29,230 1,303 1,016

54BS551 Bittersweet Carter BEN *TM
Reg# 68159896 CE%
aAa: 162 Kappa Cas: AB Beta Casein: A1/A2
S: Voelkers TD Carter *TM
D: Bittersweet Galaxy Bella 'EX 90;
3-05 305d 20,793 795 747

54BS563 Shiloh Anibal BOWIE *TM
Reg# 840003133184777 BH1 Positive CE%
aAa: 354 Kappa Cas: BB Beta Casein: A2/A2
S: Scharz BS Vigor Anibal ET *TM
D: Shiloh Jackson Bridget ET 'E 90 E 92 MS'
2-05 305d 3x 24,040 1,111 768

54BS535 Shiloh Jackson BRADY ET *TM
Reg# 72341784 CE%
aAa: 342 Kappa Cas: BB Beta Casein: A2/A2
S: Hilltop Acres Ali Jackson ET *TM
D: Sun-Made SD Wonder Brenda ' 2E 91'
3-05 3x 392d 47,290 1,943 1,581

54BS555 Kulp-Terra Parade CAR *NP *TM
Reg# 68164593 CE%
aAa: 342 Kappa Cas: AB Beta Casein: A1/A2
S: Friedens Parade NP
D: Voelkers Brook Cara 'V 89 E 90 MS' @ 2 yrs.
2-06 321d 2x 24,779 1,090 871

54BS572 Kulp-Terra CASHMERE ET *TM
Reg# 840003133152826 BH1 Positive CE%
aAa: 243 Kappa Cas: AB Beta Casein: A1/A2
S: Scharz BS Vigor Anibal ET *TM
D: Voelkers Brook Cara 'V 89 E 90 MS' @ 2 yrs.
2-06 321d 2x 24,779 1,090 871

54BS543 Switzer Tals Cdnc DANE ET *TM
Reg# 68156270 CE %
aAa: 315 Kappa Cas: BB Beta Casein: A2/A2
S: Shiloh Brookings Cadence ET *TM
D: Switzer Tals Alibaba Davos 'V 86'
3-04 365d 2x 30,201 1,458 1,054

54BS558 Hilltop Acres B DAREDEVIL *TM
Reg#840003012559129 Kap Cas: BB CE %
aAa: 261 Beta Casein: A2/A2 DMS: 126,561
S: Shiloh Jackson Brady ET *TM
D: Hilltop Acres Bose Dixiland ET 'V 88 E 90 MS'
2-01 365d 3x 32,557 1,548 1,159

54BS544 Switzer Tals Pyssli DARIO ET *TM
Reg# 68156800 CE %
aAa: 435 Kappa Cas: BB Beta Casein: A1/A2
S: Payssli ET
D: Switzer Tals Alibaba Davos 'V 86'
3-04 365d 2x 30,201 1,458 1,054 54BS536 Switzer Tals Desi DELPHI Twin *TM
Reg# 68154441 CE%
aAa: 135 Kappa Cas: BB Beta Casein: A1/A2
S: Switzer Tals Brkngs Desi *TM
D: Switzer Tals Drivr Delora 'V 85'
3-04 365d 2x 25,485 1,148 905

54BS529 Switzer Tals Alimoney DIRK ET *TM
Reg# 68147126 CE%
aAa: 234 Kappa Cas: AB Beta Casein: A1/A2
S: R Hart V A Alimoney ET *TM
D: Switzer Tals Dnvr Disabel '2E 92'
5-08 365d 2x 38,970 1,488 1,319

54BS537 Hilltop Acres CP DUPONT Twin *TM
Reg# 68153946 Beta Casein: A1/A2 CE%
aAa: 342 K appa Cas: BB SDM Positive
S: Voelkers Wndt Chili Pepper *TM
D: Hilltop Acres DV Delilah ET 'E 90'
5-03 365d 3x 35,140 1,409 1,334

54BS554 Hilltop Acres Huray DUNDEE ET *TM
Reg# 68163022 CE%
aAa: 432 K appa Cas: BB Beta Casein: A2/A2
S: Huray *TM
D: Hilltop Acres Dv Delilah ET 'E 90'
5-03 365d 3x 35,140 1,409 1,334

54BS568 Brown Heaven FAST & FURIOUS ET *TM
Reg# 109109714 CE%
aAa: 423 Kappa Cas: BB Beta Casein: A2/A2
S: Jo-Dee Nemo Richard ET *TM
D: Brown Heaven Glenn Fantasy 'E 97 E 97 MS'
4-00 305d 2x 27,130 1,008 970
Grand Champion World Dairy Expo '15 & '16

54BS559 Lentreroche Biver FLASH *TM
Reg# 109109707 CE%
aAa: 342 K appa Cas: BB Beta Casein: A2/A2
S: Scherma Blooming Biver *TM
D: Lentreroche Vigor Flower 'V 86" @ 2 yrs.
1-11 305d 2x 20,404 877 761

54BS557 BMG Lust GET LUCKY ET *TM
Reg# 68170100 Kappa Cas: AB CE%
aAa: 351 Beta Casein: A1/A2 DMS: 135,345
S: Huray
D: Harts Lady Lust 'E 90 E 90 MS'
5-01 365d 3x 37,783 1,781 1,169

54BS564 Jo-Lane Dario HAMPTON ET *TM
Reg# 74300972 CE%
aAa: 246 Kappa Cas: BB Beta Casein: A1/A2
S: Switzer Tals Pysli Dario ET *TM
D: Jo-Lane Cadence Hilary ET
2-02 305d 3x 27,011 1,144 934

54BS561 Hilltop Acres Bv JESSE ET *TM
Reg# 840003132647435 CE%
aAa: 315 Kappa Cas: BB Beta Casein: A1/A2
S: Scherma Blooming Biver *TM
D: Hilltop Acres TD Jess ET '2E 90 E 90 MS'
Lifetime: 1,349d 129,300m 5,743f 4,731p

54BS545 Hilltop Acres Cad JUBLATION *TM
Reg# 68157233 CE%
aAa: 513 Kappa Cas: BB Beta Casein: A1/A2
S: Shiloh Brookings Cadence ET *TM
D: Fair Hill Vigor Jan ET 'V89 E 91 MS'
3-01 305d 3x 30,047 1,196 1,079

54BS565 Hilltop Acres Biv KNOCKOUT *TM
Reg# 68174507 CE%
aAa: 612 Kappa Cas: AB Beta Casein: A2/A2
S: Scherma Blooming Biver *TM
D: Hilltop Acres Brook Kari '+84 86MS'
1-10 305d 3x 20,366 977 784

54BS547 Hilltop Acres JK KOBE ET *TM
Reg# 68158961 CE%
aAa: 231 Kapp Cas: N/A Beta Casein: N/A
S: Hilltop Acres Ali Jackson ET *TM
D: Hilltop Acres T Kaijsa "2E 92"
4-04 365d 3x 36,920 1,981 1,455

54BS556 R N R A KYRIE *TM
Reg# 840003013267197 CE%
aAa: 462 K appa Cas: AA Beta Casein: A2/A2
S: Oak View Xeus August *TM
D: R N R Wonderment Boardwalk 'V 89 E 90 MS'
3-04 365d 2x 36,640 1,693 1,193

54BS552 BMG Jackson LAWMAN *TM
Reg# 840003014530226 CE%
aAa: 342 Kappa Cas: Beta Casein: A1/A2
S: Hilltop Acres Ali Jackson ET *TM
D: BMG Luck Be A Lady 'E 90'
3-06 365d 3x 30,326 1,283 1,033

54BS541 Twinkle-Hill Nelgor LEXUS *TM
Reg# 72973214 CE%
aAa: 135 Kappa Cas: BB Beta Casein: A1/A2
S: Alders Wagor Nelgor *TM
D: Twinkle-Hill Agio Lolita 'E 90"
3-05 365d 2x 33,184 1,584 1,136

54BS562 BMG Biver LIBERA TE *TM
Reg# 840003014530348 CE%
aAa: 234 Kappa Cas: AB Beta Casein: A1/A2
S: Scherma Blooming Biver *TM
D: BMG Brook Luck Be A Lady 'E 90'
3-06 365d 3x 30,326 1,283 1,033

54BS560 Little Hill Dupont MOSES Twin *TM
Reg# 840003128652025 CE %
aAa: 423 Kappa Cas: AB Beta Casein: A1/A2
S: Hilltop Acres CP Dupont Twin *TM
D: Little Hill Brookings Mocha 'V 88'
3-01 3x 30,693 1,389 1,085

54BS569 R Hart Biver PATTON ET *TM
Reg# 840003132541828 BH1 Positive CE%
aAa: 342 Kappa Cas: AB Beat Casein: A1/A2
S: Scherma Blooming Biver *TM
D: R Hart Git R Done Party 'E 90 E 91 MS'
3-00 343d 2x 25,301 1,115 815

54BS546 Hilltop Acres Desi PRICE *TM
Reg# 68157232 CE%
aAa: 351 Kappa Cas: AB Beta Casein: A1/A2
S: Switzer Tals Brkngs Desi *TM
D: Snow Valley Vigor Priceless '2E 91'
4-07 365d 3x 35,420 1,563 1,216

54BS574 Triangle Acres Fact PROSPER *TM
Reg# 840003135193068 BH1 Positive CE%
aAa: 342 Kappa Cas: BB Beta Casein: A2/A2
S: Kiba Anibal Fact ET *TM
D: Triangle Acres BK Poplar ET ' V 88 E 90 MS'
3-02 365d 2x 28,924 1,175 1,105

54BS553 Cortland Jackson ROSCOE ET *TM
Reg# 68162176 CE%
aAa: 132 Kappa Cas: BB Beta Casein: A2/A2
S: Hilltop Acres Ali Jackson ET *TM
D: Alegria Monarch Renee '2E 91 E 91 MS'
4-08 365d 2x 43,890 1,440 1,276

54BS542 Holyland TEMPO 91 ET *TM
Reg# 840003004509691 CE%
aAa: 423 Kappa Cas: BB Beta Casein: A1/A2
S: Huray
D; Cozy Nook Joel Tipsy 'E 90 E 91 MS'.
4-09 365d 3x 36,870 1,596 1,264

54BS575 Cozy Nook Anibal TENASCIOUS ET *TM
Reg# 840003138129980 BH1 Positive CE%
aAa: 432 Kappa Cas: Beta casein: A1/A2
S: Scharz BS Vigor Anibal ET *TM
D: Cozy Nook Psli Treacherous ET 'V 87 V 88 MS'
3-01

54BS566 Holyland TREASURY 591 ET *TM
Reg# 840003132453223 BH1 Positive CE%
aAa: 135 Kappa Cas: AB Beta Casein: A2/A2
S: Scharz BS Vigor Anibal ET *TM
D: Holyland Treausre 2352 ET 'V85 V85' @ 2 yrs.
1-09 305d 3x 25,132 1,078 860

54BS567 Hills Valley R WATCHOUT ET *TM
Reg# 840003132145767 CE%
aAa: 243 Kappa Cas: AB Beta Casein: A2/A2
S: Jo-Dee Nemo Richard *TM
D: Fairdale Supreme Wow ET 'V 86 E 90 MS'
2-03 365d 2x 19,441 933 7000

54BS548 Brown Heaven WINNING FORMULA *TM
Reg# 107362998 CE%
aAa: 351 Kappa Cas: AB Beta Casein: A2/A2
S: Jolahofs Polo Jongleur
D: Brown Heaven Glenn Fantasy 'E 97 E 97 MS'
4-00 305d 2x 27,130 1,008 970
Grand Champion World Dairy Expo '15 & '16

Google's blog post  on the new feature pointed out that 85 percent of online job postings lack salary information. Especially in states where it's legal to be asked about your previous or current salary, this can be especially problematic for the interviewee. However, if an interviewee knows what similar jobs in the area pay, he or she can have the upper hand in a salary negotiation before taking a new job.

By using our service, you agree to our Terms (effective 2/07/2017) and Privacy (effective 2/07/2017).
REFINERY29 name & logo and R29 logo are trademarks of Refinery 29 Inc.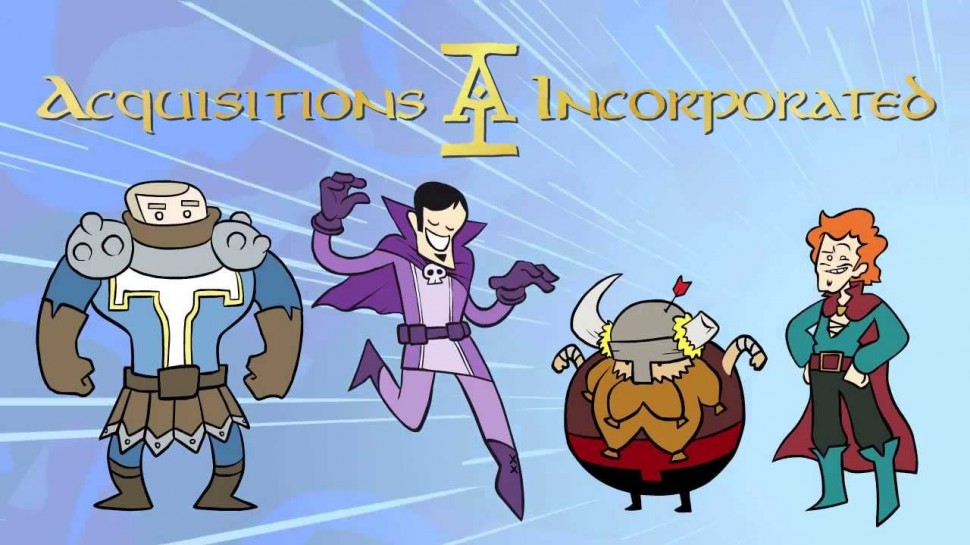 jv.capecodgymnastics.info